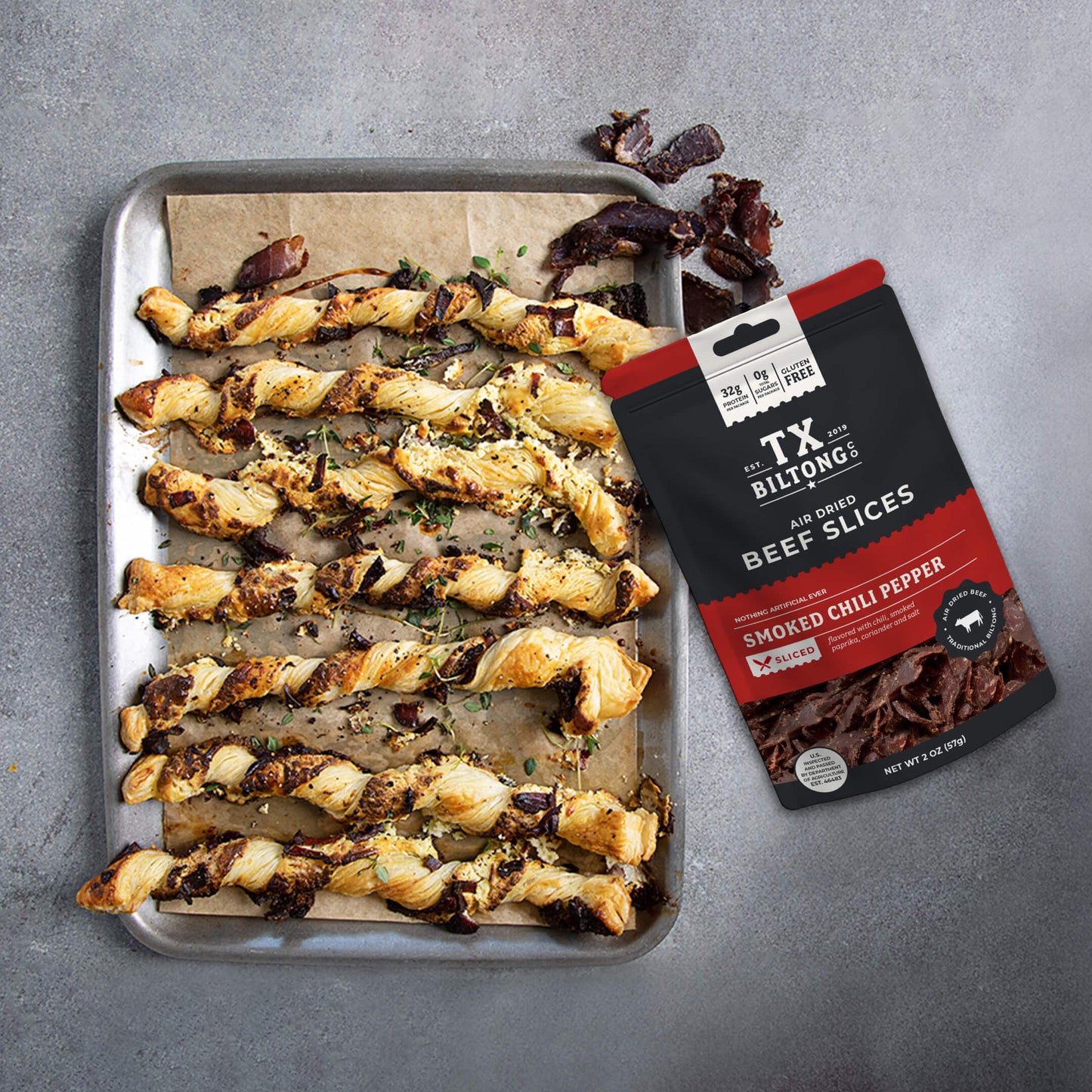 Serve up something meaty and delicious at your next shindig.
Ingredients
2 x 250g sheets frozen puff pastry (thawed)
250g smooth cream cheese
100g TX biltong slices (chopped)
1 egg (beaten
Sea salt and freshly ground black pepper
Fresh thyme to garnish
Method
Preheat the oven to 180°C.
Give your puff pastry a little extra love by rolling it out slightly thinner with a light dusting of flour.
Get the cream cheese nice and spreadable by giving it a quick whirl in the microwave.
Slather a thin layer of cream cheese all over each pastry sheet.
Time to bring on the biltong goodness! Cut the pastry into even-sized strips and sprinkle our tasty TX chopped biltong all over. Gently pat it into the pastry to lock in the flavor.
Twist the biltong-covered strips and pop them in the fridge for 15 minutes.
Brush the twists with some beaten egg, then sprinkle some sea salt and freshly ground black pepper to taste.
Pop 'em in the oven for 15–20 minutes until they puff up and turn a beautiful golden color.
Garnish with fresh thyme and dig in!