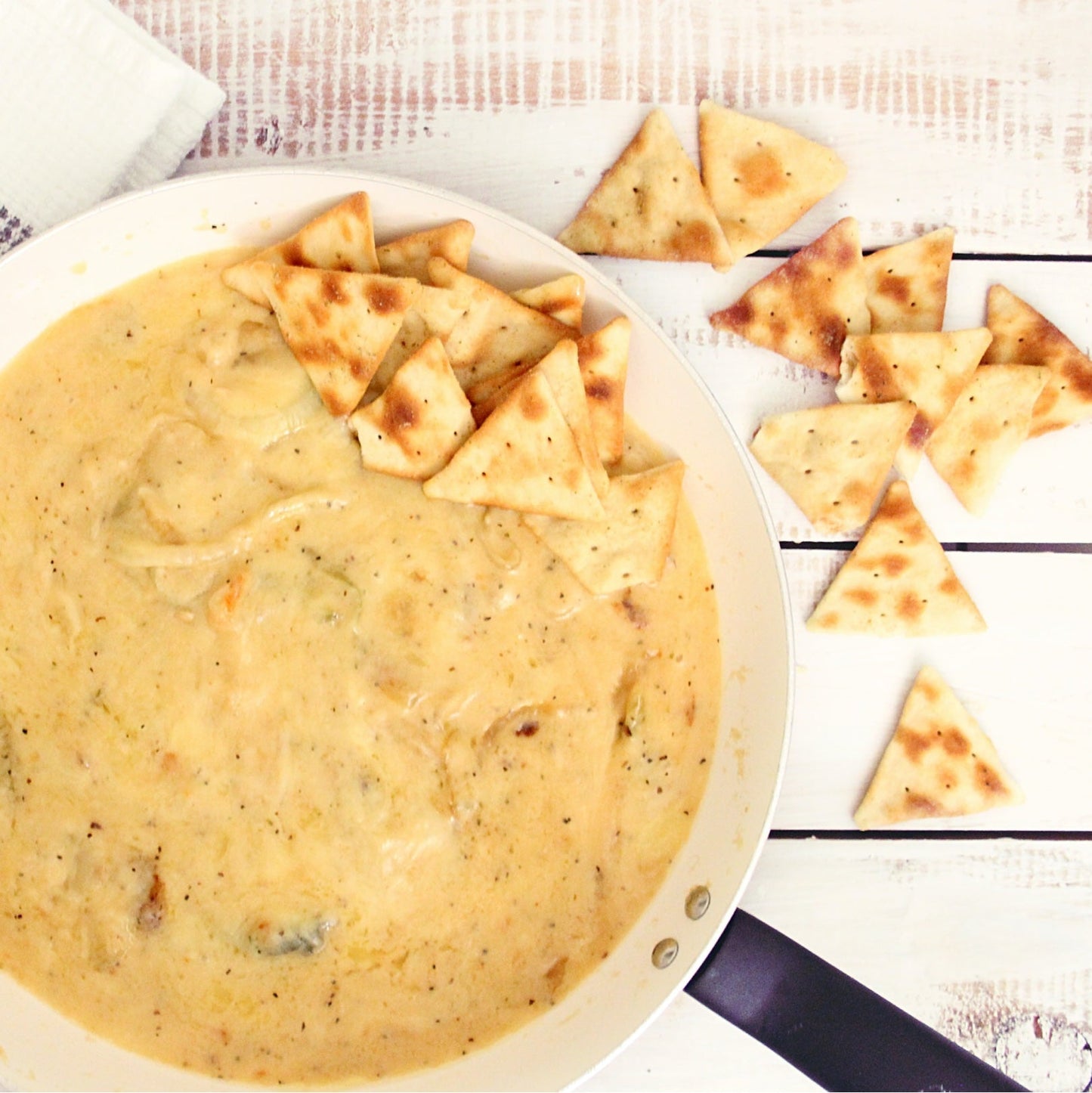 While the most common, step by step process for eating Texas Biltong is ripping the pack open and inhaling the entire contents in a single sitting, incorporating it into recipes is not only recommended but encouraged also.
So, in our blog series on
Texas Biltong
culinary uses we present for your inspection, consideration and experimentation our take on raising the bar of dips everywhere.

If you were expecting a multi-page essay as introduction, we are sorry to disappoint, because here we go:
 

1 x 2.3 Oz of TexasBiltong (any flavor will work here).

1 x 16 Oz container whipped cream cheese.

¼ cup sour cream

1 tablespoon mayonnaise (or if you're feeling fancy, make your own garlic aioli)

1 tablespoon finely chopped chives (and a pinch or two extra for garnish)

Pinch of cayenne pepper

Salt and pepper to taste

Optional extras

:

1-2 teaspoons of your favorite sweet chili sauce

or

A few drops (or splash or dash or even a soupçon) of your favorite hot sauce

Now stick with us - it is about to get complicated:
Step 1a:

Finely chop the biltong, trying not to eat it all as you go.

Step 1b, aka step 2:

In a mixing bowl combine all the other ingredients.

Step 3:

Mix in 20/23rds of the biltong.

Step 3 ¾:

Season with salt and pepper and cayenne pepper to your own personal liking. We trust you. You got this.

Step 4:

Transfer to a pretty serving dish and garnish with remaining biltong and chives. As you can see from the picture, we did not follow

step 1a

carefully and thus had no biltong left for garnish...

Final step, and perhaps the most important:

Serve chilled (overnight works best for all the flavors to get to know one another) or at room temperature with crusty bread or pita chips and bask in the adoration of your friends and family.

Final step part deux:

Send us a thankyou note so we too can bask in the same.